Fritz the Nite Owl, the godfather of horror hosts!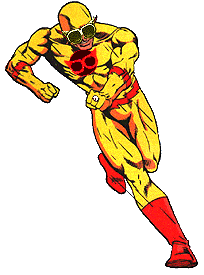 Prof. Zoom is,
Fritz the Nite Owl.

I stated on a previous page that Fritz is a comic book buff. His favorite character is Billy Batson/Captain Marvel. He was able to appear with his favorite character in Power of Shazam, no. 8, he was mentioned as early as issue 6. This was a great honor. I can only imagine what it would be like if I appeared in Green Lantern.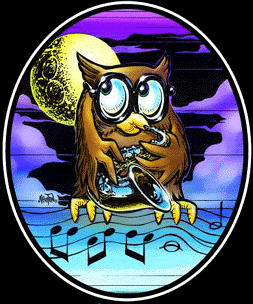 Ed Newton's cool tribute to the Nite Owl. Periodically, you will see this image on Nite Owl Theatre, when a jazz featurette is aired.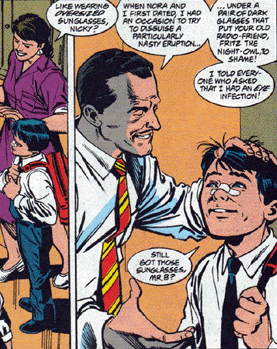 Here is a reference to Fritz from Power of Shazam, no. 33.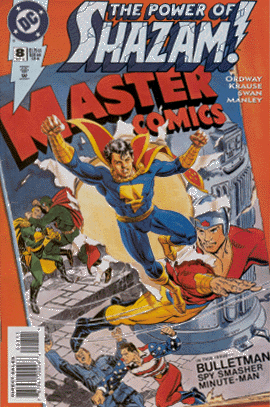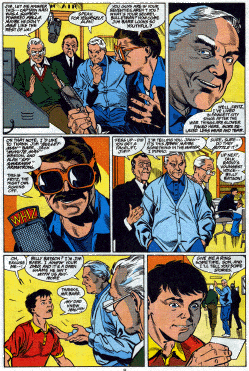 Fritz also appeared in Power of Shazam no.20.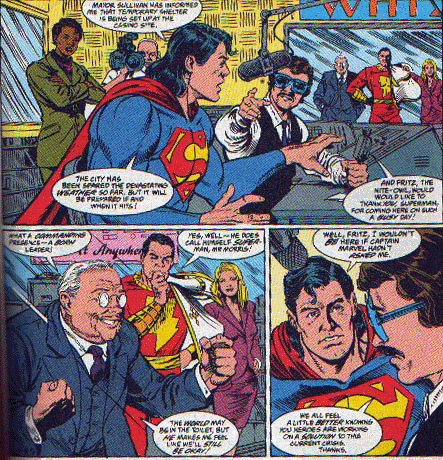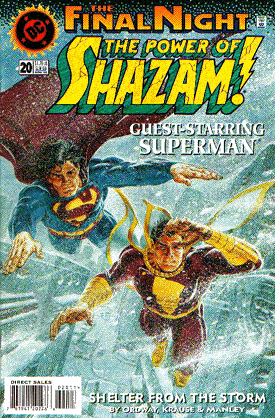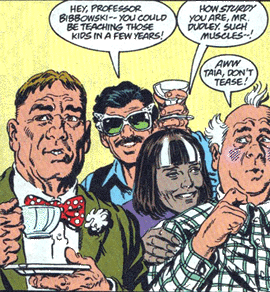 The Nite Owl in Power of Shazam, no. 47.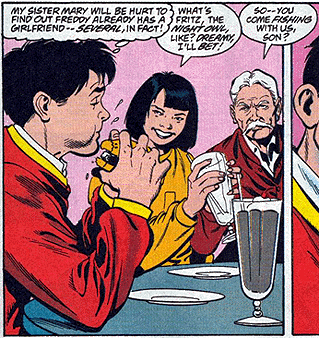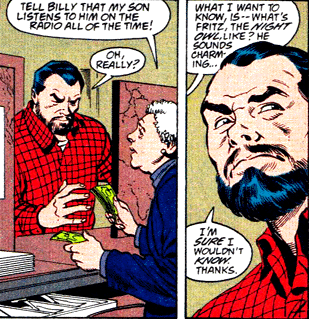 Some of the Owl's numerous fans!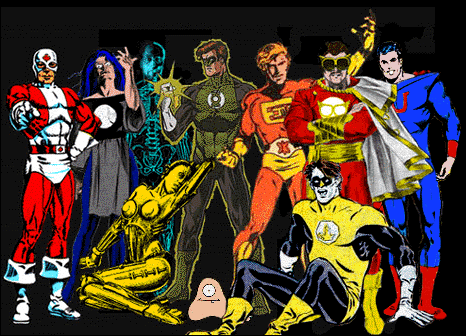 The J.L.Z., the Justice League of Zontar!